Dedicated and Compassionate Birth Injury Attorneys Serving Clients Nationwide. Call us today at
(877) 262-9767
for a confidential consultation.
Nurse Consultant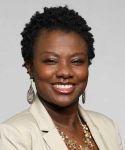 LaToya Parhm
LaToya has worked as a Nurse Consultant for Grant & Eisenhofer's birth injury litigation group since 2019. She is the owner of LRP Nurse Consulting with recent work as an OB Nurse Navigator and Assistant Director of Women and Children's Services. LaToya is originally from Chicago and received her Bachelor's Degree in Nursing in 2001 and currently holds RN licensure and two specialty certifications; Inpatient Obstetrics and Obstetric & Neonatal Quality and Safety. She has a long-standing reputation of advocating for women and children throughout her health care career of over 25 years. LaToya desires that all families receive safe and equitable health care.
This email address is being protected from spambots. You need JavaScript enabled to view it.
Our Paralegals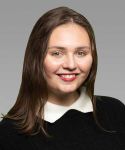 Ren Creasy
Ren joined Grant & Eisenhofer in October 2021. She is originally from the Nashville, Tennessee area, where she attended Middle Tennessee State University and received her Bachelor of Science degree in 2017. Prior to entering the legal field, she toured with children's shows as an actor in the U.S., Ireland, and Guatemala. She attended the program for paralegal studies at Chicago State University. Ren has a deep passion for helping others and enjoys serving the firm's clients.
This email address is being protected from spambots. You need JavaScript enabled to view it.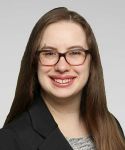 Julie Groeper
Julie joined Grant & Eisenhofer in 2022. She earned her Bachelors in Paralegal Studies from Lewis University and has been working as a litigation paralegal for many years. Julie grew up in the Chicago area.
This email address is being protected from spambots. You need JavaScript enabled to view it.
Our Support Staff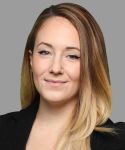 Kassidy Norman
Kassidy joined Grant & Eisenhofer in November 2020. Prior to working in legal services, Kassidy attended Ball State University in Muncie, Indiana, where she earned her BFA in Classical Voice Performance. She also served as Ball State's Secretary of Diversity, where she helped make campus a safe place for everyone, regardless of race, gender, sexual orientation, religion, physical ability, or other characteristic. She is passionate about providing comfort to firm clients going through difficult times in their lives.
This email address is being protected from spambots. You need JavaScript enabled to view it.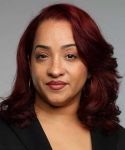 Jennifer Zambrana
Jennifer has been with Grant & Eisenhofer since 2020. She majored in Criminal Justice at Northwestern Business College. Her background includes accounting and office management, and she was also a Production Manager for a construction group for five years. Jenny is passionate about her role with the birth injury litigation group and loves helping our clients in any way possible.
This email address is being protected from spambots. You need JavaScript enabled to view it.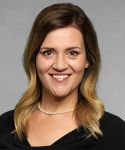 Jennifer Howe
Jennifer has been with Grant & Eisenhofer since November 2016. She has a degree in Broadcast Journalism from the Illinois Center for Broadcasting and also studied at DePaul University. Jennifer enjoys speaking with and getting to know the birth injury litigation group's clients.
This email address is being protected from spambots. You need JavaScript enabled to view it.